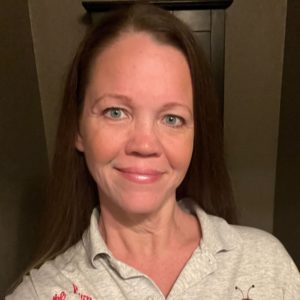 Kami Vinton is a doctoral candidate and graduate research assistant. She assists Dhiraj Murthy, Ph.D., Founder and Director of the computational media lab (CML). She is in the School of Journalism and Media in the Moody College of Communication at the University of Texas at Austin.
Her personal research focuses on how mass media impacts public health behaviors, particularly vaccine hesitancy. She also works on several projects that investigates misinformation, racism, and social media.She earned a master's degree in Communication from the University of Texas at Arlington in 2016.
Prior to graduate school, Kami spent several years managing research studies in a variety of areas including Autism, traumatic brain injury, she's worked with research projects that focus on optimal health (including social and emotional health) outcomes of children & teens, young adults, veterans, and aging adults.