Dhiraj Murthy (Ph.D, University of Cambridge), Associate Professor of Journalism and Sociology at UT Austin is founder and director of the CML. He also co-directed the Centre for Creative & Social Technologies at Goldsmiths and founded the Social Network Innovation Lab at Bowdoin College. His research targets many of the same areas analyzed in this lab, including social media, digital research methods, race/ethnicity, big data quantitative analysis and virtual organizations. He wrote the book on Twitter. He has authored nearly 50 peer reviewed articles, papers and proceedings.
[BLOCK]
Constantine Caramanis (Ph.D, MIT) is a faculty fellow of CML and William H. Hartwig Fellowship Professor in Electrical Engineering in the Department of Electrical & Computer Engineering at The University of Texas at Austin. His research interests center on decision-making in large-scale complex systems, with a focus on learning and computation. Specifically, he is interested in robust and adaptable optimization, high dimensional statistics and machine learning, and applications to large-scale networks, including social networks, wireless networks, transportation networks, and energy networks.
[BLOCK]
Amelia Acker  (Ph.D, University of California, Los Angeles) is a faculty fellow of CML and an Assistant Professor at the UT iSchool. Acker currently researches data literacy, mobile and social media metadata, and digital preservation infrastructures. Her CML work involves new methods for studying mobile payment technologies as social media.
[BLOCK]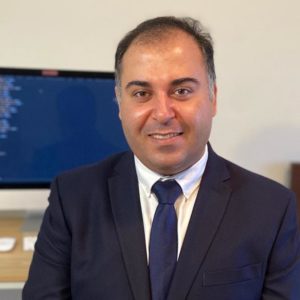 Hassan Dashtian is a Research Scientist based full-time in CML with expertise in scientific computing, statistical data analysis and visualization, machine learning, predictive modeling, and numerical simulation. He has hands-on experience in cloud computing, high performance computing, and performance optimization. Hassan is interested in working with big data and estimation of correlation and cross-correlations between variables in complex systems such as dynamic networks. Hassan also has a background in Chemical Engineering and Computer Science.
[BLOCK][BLOCK]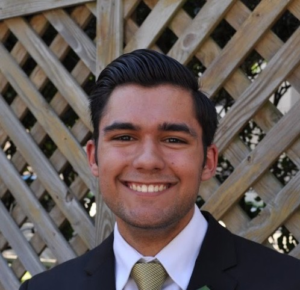 Nikhil Kolluri is an Electrical & Computer Engineering student working on COVID-19 misinformation, disinformation, and fake news detection methods through the use of machine learning models. His work in CML involved developing CoVerifi: A COVID-19 News Verification System
[BLOCK][BLOCK]
Shrivu Shankar is a junior Computer Science student at UT Austin who specializes in the intersection of software engineering and machine learning. His experience includes internships in private equity, non-profits, and various startups. His work with CML involves using social media data as a method of contact tracing. In his free time, he enjoys working on various coding side projects.
[BLOCK]
Ilo Aguiar Reginaldo Alexandre is a doctoral candidate in Digital Media at UTAustin|Portugal Program. His research in CML aims to examine a corpora of tweets related to Donald Trump using quantitative and qualitative methods.
][BLOCK]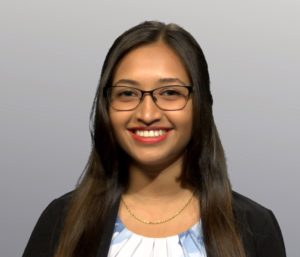 Nandhini Lakuduva is a senior Computer Science student at the University of Texas at Austin who specializes in big data and data analytics. Currently, she is working on a NSF-funded research project with the Computational Media Lab in which data mining are being used to identify the features of social media posts that indicate calls for help during natural disasters.
[BLOCK]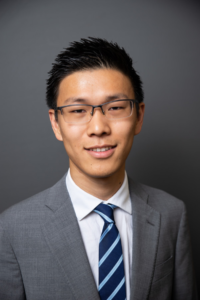 Jerry Sun is double majoring in MIS and Economics. He has a strong interest in data analytics that leverages the power of using statistical data for problem-solving. He is currently working on a NSF-funded research project tackling big data scale text mining around Hurricane Harvey. Longitudinal topic modeling developed with CML team member Nandhini Lakuduva is being used.
[BLOCK]
Gauraang Dhamankar is a Computer Science student working on CML's Modified Use of e-cigarettes and Marketing on YouTube.
[BLOCK]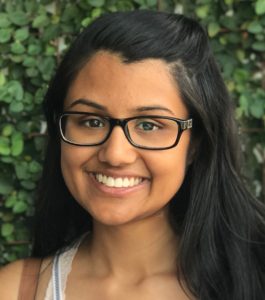 Abby (Aparna) Krishnan is a 2nd-year computer science student from  interested in both software engineering and the intersection of data science, politics, and society. Her experience includes internships at software engineering at HomeAway and gas startup, Booster Fuels. She is currently working on CML's large-scale Twitter data collector. 
[BLOCK]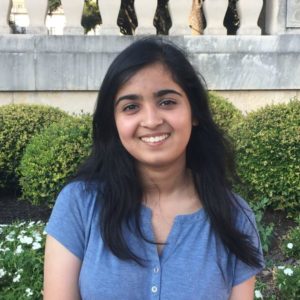 Mahathi Chillara is second year undergraduate student studying Computer Science at the University of Texas at Austin. Her interests include computational linguistics, data science and civic technology. She has previously done research in robotics through the Freshman Research Initiative and will be interning at Microsoft.
[BLOCK]
Clive Unger is a junior Electrical and Computer Engineering student at UT Austin. He is focusing particularly on data science and interned at Capital One in the summer of 2019. His work with CML involves large-scale text analysis of emoji use on the Venmo mobile payment app. When not studying or working, he is heavily involved with Texas Iron Spikes, the official spirit group of the UT baseball team.
[BLOCK]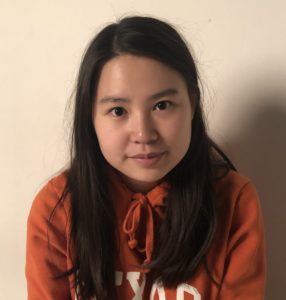 Grace Kim is a sophomore Computer Science student at UT Austin. Her interests are Data Science and Natural Language Processing. Her work with CML involves analyzing Twitter's Information Operations dataset to find race-related features. She is currently working on research in Robot Learning through the Freshman Research Initiative. Outside the class, she enjoys volunteering with CS Roadshow, in which she serves as a president.
[[BLOCK]
Shrivu Shankar is an Electrical Engineering student at UT Austin. Bio: Coming soon[BLOC]
[BLOCK]
Ashwin Devaraj is a sophomore Computer Science/Mathematics student at UT Austin. Bio: Coming soon
K]
Ishank Arora is a sophomore Computer Science student at UT Austin. Bio: Coming soon
[BLOC
Tejna Desari, (Computer Science) at the University of Texas at Austin. Bio: Coming soon