The Computational Media Lab is helmed by founder and director Dhiraj Murthy (Ph.D, University of Cambridge), who joined the Journalism and Sociology faculties at UT Austin after 3 years as a Reader of Sociology at Goldsmiths, University of London. This is Murthy's third 'think tank': He also co-directed the Centre for Creative & Social Technologies at Goldsmiths and founded the Social Network Innovation Lab at Bowdoin College. His research targets many of the same areas analyzed in this lab, including social media, digital research methods, race/ethnicity, big data quantitative analysis and virtual organizations. He wrote the book on Twitter.
Kelsey Whipple holds the School of Journalism's first Dallas Morning News Graduate Fellowship for Journalism Innovation. Her research focuses on gender and class in the media and the influence of technology on mass communication. Whipple received her bachelor's and master's degrees in journalism from the University of Missouri. In the professional realm, she has worked as a longform staff writer, a music editor, a web editor, a social media editor and, most recently, as the Digital Editorial Director for Voice Media Group, a position in which she oversaw audience development, social media, online publishing and other digital best practices for a company of 11 alt-weeklies across the country.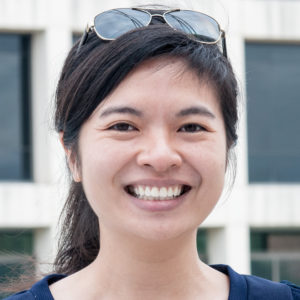 Margaret (Yee Man) Ng is a third-year doctoral student in UT's School of Journalism. She is an artist, a journalist and a media researcher. Her research focuses on how emerging communication technologies and social media platforms can be wielded to create stronger bridges between civic engagements. Her articles on online commenting behavior have been published in Computers in Human Behavior. In the past, she was an advanced analytics intern at Pew Research Center and designed visualizations for Pew. Her journalism experience includes working as an infographic designer at National Geographic and the Seattle Times and a data journalist at the Center for Public Integrity and Investigative Reporters and Editors.
Martin J. Riedl is a doctoral student in UT's School of Journalism. His research interests include online political participation and news engagement, reader comments and moderation, the sociology of news work, new media technologies and social media. Riedl received Master's degrees in media management from Hanover University of Music, Drama and Media and social sciences from Humboldt University of Berlin, and he has a Bachelor's degree in journalism and media management from FHWien University of Applied Sciences in Vienna. His professional experience includes marketing work with German media companies and advertising, project management and editorial work with an Austrian magazine publisher, as well as internships with Austrian news outlets.
Jeremy Shermak is a doctoral student in UT's School of Journalism. He has a master's degree in journalism from the University of Missouri and one in writing pedagogy from DePaul University, as well as a bachelor's in informatics from Indiana University. He has nearly 20 years of professional experience as a college professor, media analyst and journalist. Shermak taught at the collegiate level for 13 years. His research interests include the use of social media during live coverage, such as sports and weather events, event detection, reinforcement of cultural norms on social media and the influence of social media on journalists' routines. For his thesis, he examined the use of Twitter by newspaper sports beat reporters during live-game events.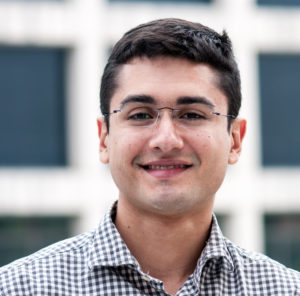 Ilo Aguiar Reginaldo Alexandre is a doctoral candidate in Digital Media at UTAustin's Portugal Program who researches data-driven journalism. He received a bachelor's in journalism from the University of Fortaleza in Brazil and a master's in new media from NOVA de Lisboa University in Portugal. His research examines how readers interact and evaluate data visualizations in news media through quantitative and qualitative analysis of behavior and interaction of the readers with the visualizations. Alexandre has worked as an editor-in-chief, a web editor and a reporter in several news organizations, including G1 Ceará, TV Verdes Mares and TV Cidade. He has also worked as a web editor and a social media editor for political campaigns and in advertising.
Joseph Jai-sung Yoo is a Ph.D candidate at the University of Texas at Austin's School of Journalism. He received his B.A. from Kyung Hee University in South Korea and his M.A. from UT-Austin. Yoo has worked as a newspaper reporter for two companies, and his research focuses on the implications of sports in society and the role of opinion leaders in social media —especially their agenda-setting effects and how those they lead followers to reinforce or change their own beliefs. His dissertation examines the role of opinion leaders in Twitter issue networks, and he is currently researching the way audiences responded on Twitter to NFL player Colin Kaepernick's social protest. His research skills include analyzing statistical data by utilizing R, SPSS, AMOS and SAS to conduct regression analysis, as well as structural equation modeling and social network analysis.
Lesley Willard is a second-year media studies doctoral student in the Radio-Television-Film department at UT-Austin. Her research focuses on fans and participatory cultures in digital promotional practices in general and the intersection of media industries and fan studies in particular. She is interested in the ways through which the media industries use fans, fan labor and fan creativity for promotional purposes in digital environments including social media sites and proprietary platforms. Her current work considers the creation and circulation of fan practices that have been co-opted for promotional purposes, as well as the professionalization and monetization of fans and fan labor.
Arnold Dongwoo Chung is a second-year PdD student in UT's Stan Richard School of Advertising and Public Relations. His research interests include consumer and brand behavior on social media platforms and the e-word of mouth effect. Through his research, he hopes to uncover truths about the dynamics of social media and build advertising and marketing strategies to improve communication on social media.
Jordon Brown is a doctoral student in the School of Journalism. His research interests include politics, film, news branding and satire. Brown has a master's in digital media from Texas State University and a bachelor's in film from Southeast Missouri State. He has taught digital media classes, including web design and digital fundamentals, at Texas State for the last five years. Before diving into digital, Brown worked in politics, where he unsuccessfully got presidential, gubernatorial, and mayoral candidates elected.
Jin-A Choi is a doctoral student in the Stan Richards School of Advertising & Public Relations at the University of Texas at Austin. Her research interests include source effects on advertising effectiveness and digital consumer engagement on social media platforms. She is interested in the effects of various brand endorsers, such as traditional and social media celebrities, on consumers. She is also interested in digital media and culture and cross-cultural consumer psychology.
Aubrey O'Neal is a research and theory MA student in the School of Journalism at UT Austin. She is a mixed methods researcher, combining big data quantitative analysis with content analysis. Her current research investigates the 2017 German elections and the strong social media presence of Alternativ für Deutschland. Aubrey's technicals skills include network analysis and data analysis on Python as well as multi-media content creation through the Adobe Suite. Prior to joining academia, O'Neal was an analyst for Oracle and a videographer for Quicken Loans. Aubrey received her B.A. in Germanic Studies and Organizational Studies from the University of Michigan.