The Computational Media Lab is helmed by founder and director Dhiraj Murthy (Ph.D, University of Cambridge), Associate Professor of Journalism and Sociology at UT Austin. He also co-directed the Centre for Creative & Social Technologies at Goldsmiths and founded the Social Network Innovation Lab at Bowdoin College. His research targets many of the same areas analyzed in this lab, including social media, digital research methods, race/ethnicity, big data quantitative analysis and virtual organizations. He wrote the book on Twitter. He has authored nearly 50 peer reviewed articles, papers and proceedings.
Amelia Acker (Ph.D, University of California, Los Angeles) is an Assistant Professor at the UT iSchool. Acker currently researches data literacy, mobile and social media metadata, and digital preservation infrastructures. Her work with the CML involves new methods for studying mobile payment technologies as social media.
Bre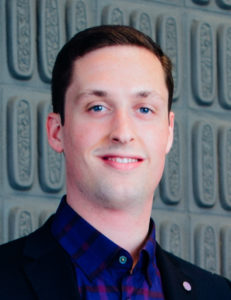 tt W. Robertson (M.A., California State University, Fullerton | personal website) is a doctoral student and instructor ofCommunication Studies at The University of Texas at Austin. He teaches courses in teamwork, professional communication, and public speaking. His recent research projects examine how individuals use social media in the workplace and during crisis situations. He has published research related to organizational communication and technology use, and has received several top paper awards. He has served as the lead graduate researcher on a National Science Foundation grant (NSF#1760453: The Changing Nature of "Calls" for Help with Hurricane Harvey: Comparing 9-1-1 and Social Media) since 2017.
Melissa Hall is a 5th year undergraduate studying Electrical and Computer Engineering, with a data science focus, and Plan II. She has been active in research with the US Army Laboratories and the finance department at McCombs School of Business. She has served in leadership roles in the Machine Learning and Data Science Club, Texas Orange Jackets, and Room to Read and has received fellowships with the Clements Center for National Security and the Archer Center in Washington, D.C. Melissa has completed multiple internships in engineering and analytics at Facebook, where she will be returning as a full-time software engineer in 2019.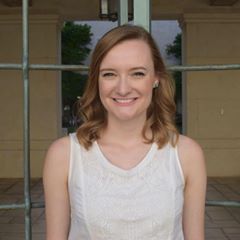 Marguerite V Ashby is a fourth year Mathematics undergraduate student in the College of Natural Sciences. Her interests include infusing graph theory with practical implications through social network analysis. Her experience includes computing internships in the financial services and marketing industries as well as an on-campus role in data analysis and statistical consulting.
Matthew Johnson is a fifth year undergraduate student in the Department of Electrical and Computer Engineering focusing on software engineering and data science. His interests include natural language processing, computer vision, and the application of deep learning methods to science's most challenging problems. His experiences include internships with United Airlines and Boeing as well as mentoring students in local Austin schools. In his free time, Matthew enjoys hiking, kayaking, and competing in datathons. Matthew intends to return to Boeing as a software engineer and begin graduate school in 2019.
Aditya Gupta is a first year Electrical and Computer Engineering Student from San Francisco CA, interested in Software Engineering and Data Science Tech cores. His research involves areas including fundamentals of machine learning, python and databases. He is currently working on the Venmo Project. We hope to uncover interesting trends, and work to research the true story about Venmo and its users. Aditya's previous experiences in programming languages includes Python, Java, C and Matlab. Aditya's experience of using these languages is from his work interning at various startups in the Bay Area.
Joseph Jai-sung Yoo is a Ph.D candidate at the University of Texas at Austin's School of Journalism. He received his B.A. from Kyung Hee University in South Korea and his M.A. from UT-Austin. Yoo has worked as a newspaper reporter for two companies, and his research focuses on the implications of sports in society and the role of opinion leaders in social media —especially their agenda-setting effects and how those they lead followers to reinforce or change their own beliefs. His dissertation examines the role of opinion leaders in Twitter issue networks. His research skills include analyzing statistical data by utilizing R, SPSS, AMOS and SAS to conduct regression analysis, as well as structural equation modeling and social network analysis.
Ilo Aguiar Reginaldo Alexandre is a doctoral candidate in Digital Media at UTAustin|Portugal Program doing research on data-driven Journalism. He received his bachelor's degree in Journalism from the University of Fortaleza and his M.A. in New Media from NOVA de Lisboa University, in Portugal. His research aims to examine how readers interact and evaluate data visualizations in news media through quantitative and qualitative analysis of behavior and interaction of the readers with the visualizations. Alexandre has worked as a editor-in-chief, a web editor and a reporter in several news organizations, such as G1 Ceará, TV Verdes Mares, and TV Cidade. He has also worked as a web editor and a social media editor in political campaigns and advertising.
Arnold Dongwoo Chung is a second-year PdD student in UT's Stan Richard School of Advertising and Public Relations. His research interests include consumer and brand behavior on social media platforms and the e-word of mouth effect. Through his research, he hopes to uncover truths about the dynamics of social media and build advertising and marketing strategies to improve communication on social media.
Aubrey O'Neal is a research and theory MA student in the School of Journalism at UT Austin. She is a mixed methods researcher, combining big data quantitative analysis with content analysis. Her current research investigates the 2017 German elections and the strong social media presence of Alternativ für Deutschland. Aubrey's technicals skills include network analysis and data analysis on Python as well as multi-media content creation through the Adobe Suite. Prior to joining academia, O'Neal was an analyst for Oracle and a videographer for Quicken Loans. Aubrey received her B.A. in Germanic Studies and Organizational Studies from the University of Michigan.
Kelsey Whipple holds the School of Journalism's first Dallas Morning News Graduate Fellowship for Journalism Innovation. Her research focuses on gender and class in the media and the influence of technology on mass communication. Whipple received her bachelor's and master's degrees in journalism from the University of Missouri. In the professional realm, she has worked as a longform staff writer, a music editor, a web editor, a social media editor and, most recently, as the Digital Editorial Director for Voice Media Group, a position in which she oversaw audience development, social media, online publishing and other digital best practices for a company of 11 alt-weeklies across the country.