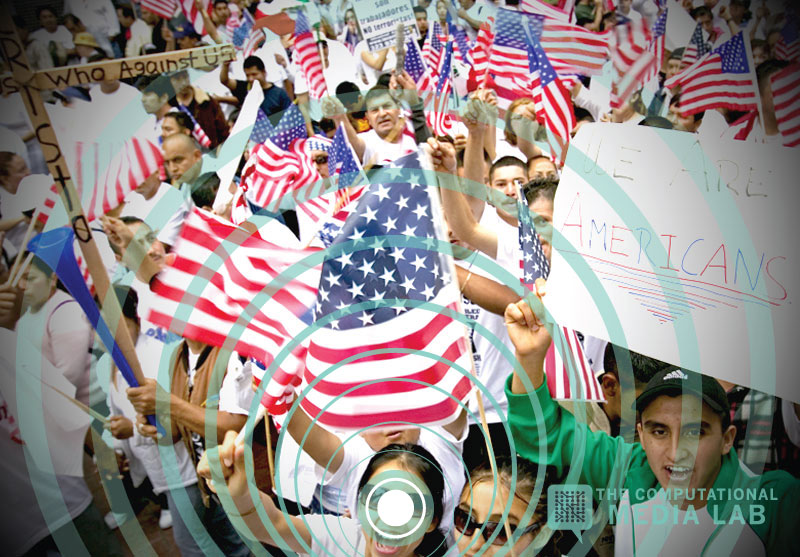 Trump on Facebook
In this project, we explore one month of posts and comments from President Donald Trump's Facebook page (n > 20,000) published during the first few weeks of his presidency. Via topical and sentiment analysis, we try to grasp the favorability of discourse on the page (positive vs. negative), and analyze which topics emerge in what contexts. While Trump has recast the way that we think about Twitter, this project seeks to shed light on how he performs on other social network sites, such as Facebook. In this project, we analyze upvoting patterns for posts via likes, polarization, incivility and sentiments, as well as whether and to what extent social media usage of Trump's Facebook works to different ends than his Twitter activities. Ultimately, we seek to add to a debate on whether Trump's Facebook page is merely a filter bubble of Trumplove, or whether it is a space for reasoned debate and exchange between Trump allies and adversaries.
Trump on Twitter
One of our initial projects examines 3 million tweets containing the term "Trump" that were shared during the election cycle last year. We're comparing them to 3 million tweets using the same word collected during President Donald Trump's first 30 days in office.
These types of large-scale data projects enable us to explore new forms of knowledge that are difficult to glean from non-computational approaches. Social media is the key data source throughout the Computational Media Lab's research. For this particular project, we'll not only be studying the sentiment of the tweets and how they may have changed over time; we'll also be using advanced methods of social network analysis, which allow us to plot out interactions between individuals tweeting with the word "Trump" during both time periods. After that, we'll tackle large-scale machine learning in order to best explore the topics these tweets represent and examine their importance within the larger social, political, and economic contexts.